| | |
| --- | --- |
| Posted on 9 June, 2015 at 13:45 | |
My first "real" class in the park.  It was actually the second. The first one was on 21st December last year for Winter Solstice with my good friends, Julie and Bozena - and, no, it wasn't cold at all in the Bandstand.  As they say "there's no such thing as bad weather, just the wrong kind of clothes".  Yoga outside in winter is glorious - I should know because I practise every morning on my patio.  I'm very lucky because it's south facing and a suntrap but, even so, it goes to show that yoga can be taken outside whatever the weather.  The problem of course is convincing others.
So back to this Sunday.  The weather was perfect - sunny but not too hot.  A lovely group of us met up including Julie - thanks Julie, it's eleven years now since we worked together but you are still a brilliant friend.  They were all ladies this time but I want to encourage men because yoga isn't just for the girls.  In fact, originally, like most things it was mainly men who practised yoga.  Michelle Mitchell from First Step was able to take part this week which was great because she explained exactly what First Step is about and the wonderful work that they do with young families.  I can only guess what it must be like to have your world turned upside down when the "normal" baby you expect to have arrives with challenges you hadn't planned for.  Although it was 24 years ago I still remember how hard I found new motherhood and I'm really not sure I could have coped with the challenges some families have to face.
After filling in my health forms and acknowledging the simple fact that we all have aches, pains and creaky parts that need to be treated gently and with consideration.  That is what my form of yoga is all about - moving slowly and mindfully into and out of asanas, recognising where our body needs a bit more care and only going as far as is right for us.  Despite this I was impressed by how well the whole group managed.  Clearly everyone there had practised yoga before so my job was easy and teacher directions limited. 
The hour went surprisingly quickly and I had some good feedback at the end.  The Dru sequences seemed popular - particularly the Flowing Tree, which was very appropriate surrounded as we were by trees and greenery.  I had a request for a longer Savasana to finish.  I was a bit worried about people getting cold but it seemed OK.  Nevertheless, I will stress the need to bring jumpers and fleeces.  Even in a heat wave the Bandstand can be chilly because it's out of the sun and temperatures drop during relaxation anyway.
I got so carried away with the class itself I forgot to take any photos.  Suzie and Corinne were last to leave and very kindly stayed a bit longer for a few photos.  Don't they look fantastic?  Wonderful yogis, both of them.

Thanks to all who donated on my justgiving site.  It's moving slowly and surely towards that £300 target.  Hopefully by the end of the summer we'll be there.
I'm looking forward to next week now.  I've already got people booked in for the coming weeks and I've spent time today developing the website and getting my head round the maze that is social media.  A photoshoot in the park with The Romford Recorder photographer was another new experience for me - just hoping I don't end up looking fat and fifty.  Look out for the article on Friday and hopefully a follow up to come.  They are sending another photographer along on Sunday to take photos of us all in action after the class.

Unfortunately I've got to go to my "real" job tomorrow so this will have to take a backseat.  Please keep reading my blog.  I will be adding links and interesting stuff as time goes by and I learn more about how to do things.
Thanks again to everyone who came on Sunday, all those who've wished me well and "liked" me on Facebook.  Please keep passing my details on - the more people who know the better.  I only ask that people contact me rather than just turning up so I can plan for numbers.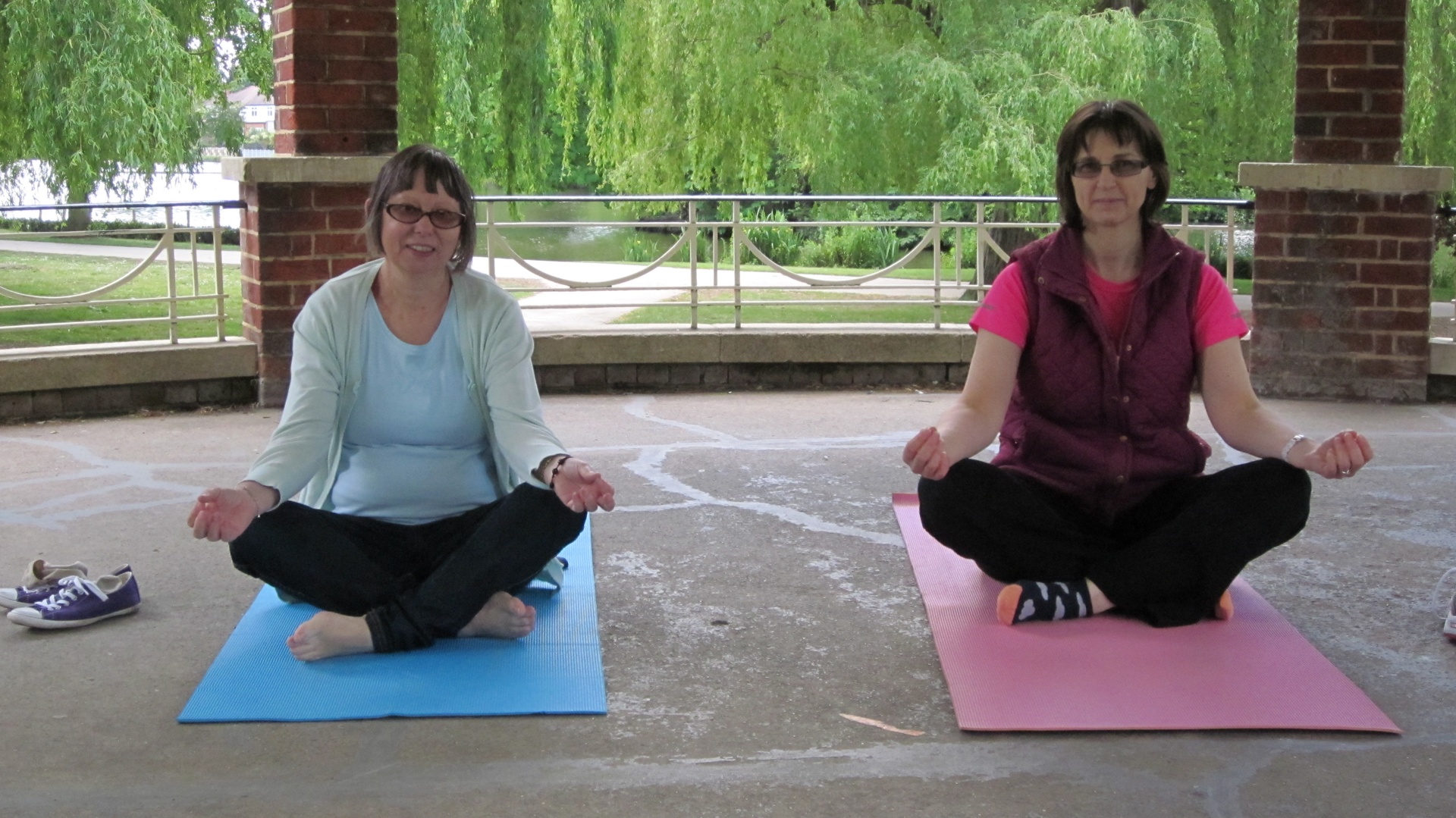 Categories: None