| | |
| --- | --- |
| Posted on 23 June, 2015 at 18:20 | |
This really is a steep learning curve for me.  After the second session last week I wrote a brilliant blog entry.  All about the lovely ladies who attended (see their photo in the gallery) and how lovely it was to do yoga in the bandstand with them.  Unfortunately my brilliance got lost somewhere along the virtual highway and so that is why the entry never made it to the website.  Clearly I have a lot to learn still.
It was a good session.  It's the participants who make it.  I was a little disappointed with the weather.  It was a bit rainy which wasn't a problem under the cover of the bandstand but it was also quite a heavy, humid type of morning.  This is the problem and the joy of yoga outside.  You have to take the weather as it comes and just work with it.  OK so the air was not as clear and invigorating as we'd like but still we enjoyed working through the asanas together.  We created our own energy and guess what - in the afternoon the sun came out.  See what miracles yoga creates!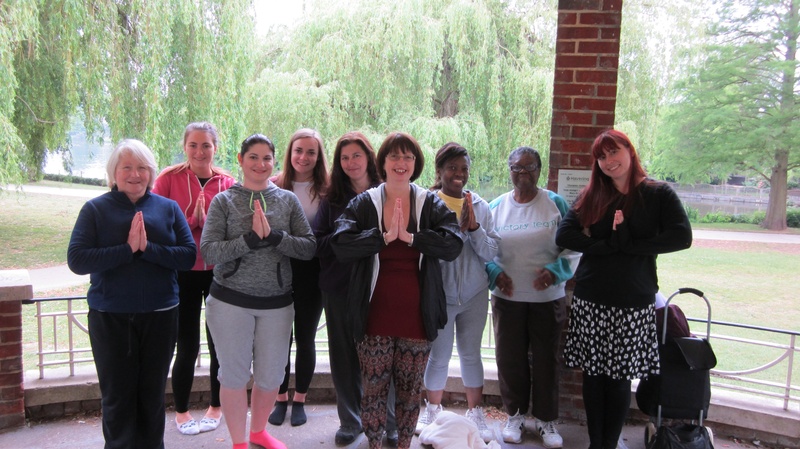 Categories: None