| | |
| --- | --- |
| Posted on 28 June, 2015 at 15:20 | |
I've had loads of enquiries this week and was getting a bit worried about a flash mob appearing in the park.  In fact, it was a perfect number this morning.  The twelve ladies who showed up, several back for their second or third session, easily fitted into the bandstand and I estimate there's actually room for plenty more.  The bandstand really does make a perfect, spacious studio.  The weather today was nicer than a couple of weeks ago although slightly cooler and cloudier than the last few days.  The air quality today was good and that's what matters most.
I decided to introduce an Earth Salutation, another beautiful Dru sequence, which fits in perfectly with the surroundings.  The Earth Salutation is easy for everyone to do and really helps to regularise your breathing and create a sense of calm.  Very important in these uncertain times we live in today.  The root chakra in many ways is actually our most important chakra.  Let's face it, most of us (me certainly) are a long way from achieving enlightenment.  If we can at least root ourselves with a sense of security it's a good start.
We finish with an Om - joining in is entirely optional - but the vibrations in park surroundings are truly powerful.  Thanks again to all of you who came and others who've been in touch and booked for the next few weeks.
I'm offering my services for individual and small group sessions.  Availability is limited to first come, first served.  Anyone wanting to take up the offer will have to provide the venue and donate my fee (a mutually agreed amount) in aid of First Step.  By the end of the summer, hopefully I'll achieve and maybe even exceed my target amount of £300.
Looking forward to working on more sequences this week ready for next Sunday.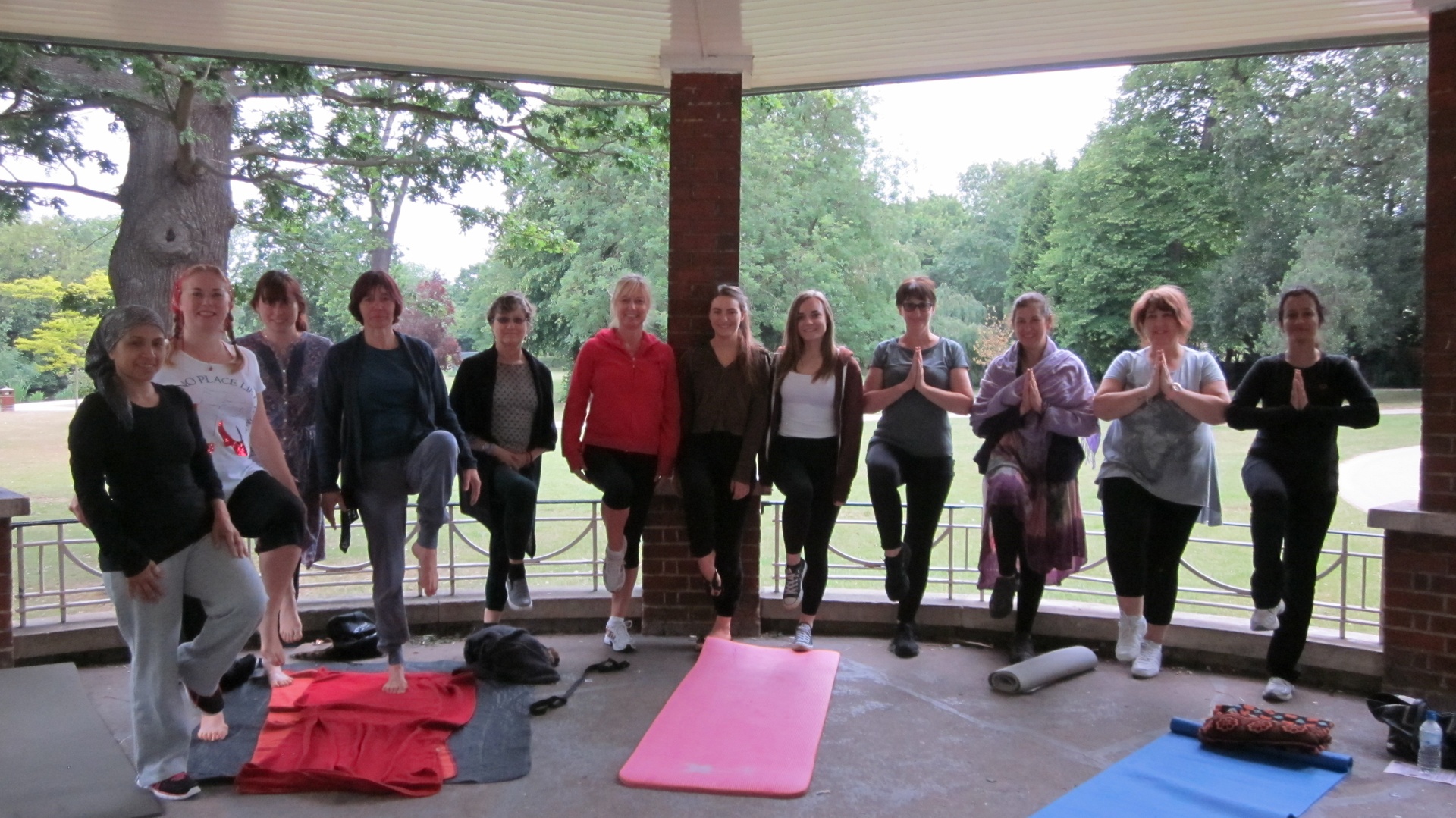 Categories: None