| | |
| --- | --- |
| Posted on 5 July, 2015 at 8:30 | |
After a hot and sometimes humid week of searing heat, I woke up this morning to cloudy skies.  My morning practice on the patio was cut short as the heavens opened and rain, much needed for the garden, but probably not for my yoga class, started to fall.  In fact, the air this morning was refreshing and much better than a lot of days this week.  I was fairly certain the bandstand would be dry today because I've checked it out before in much worse rain than today.  However, I expected others to be put off - and truthfully, even I felt a little unenthusiastic as I loaded the car and set off for the park - broom in hand.
But I shouldn't have worried.  Six determined yogis joined me in the bandstand and, I think, the class was one of the best.  The air was clear and refreshing.  The trees surrounded us in all their glory, freshly washed from the ongoing downpour.  And best of all, we pretty much had the park to ourselves.  It goes to prove that classes can go ahead whatever the weather.
Thanks to everyone who came today.  I've had apologies from others who were busy (summer is going to be like that and I'm happy for people to dip in and out) but mostly, I don't think the weather put people off.  So to the question: "Do we go ahead if it rains?" the answer is yes.  Looking forward to next week whatever the weather - I'm saving Sitali (the cooling breath) specially!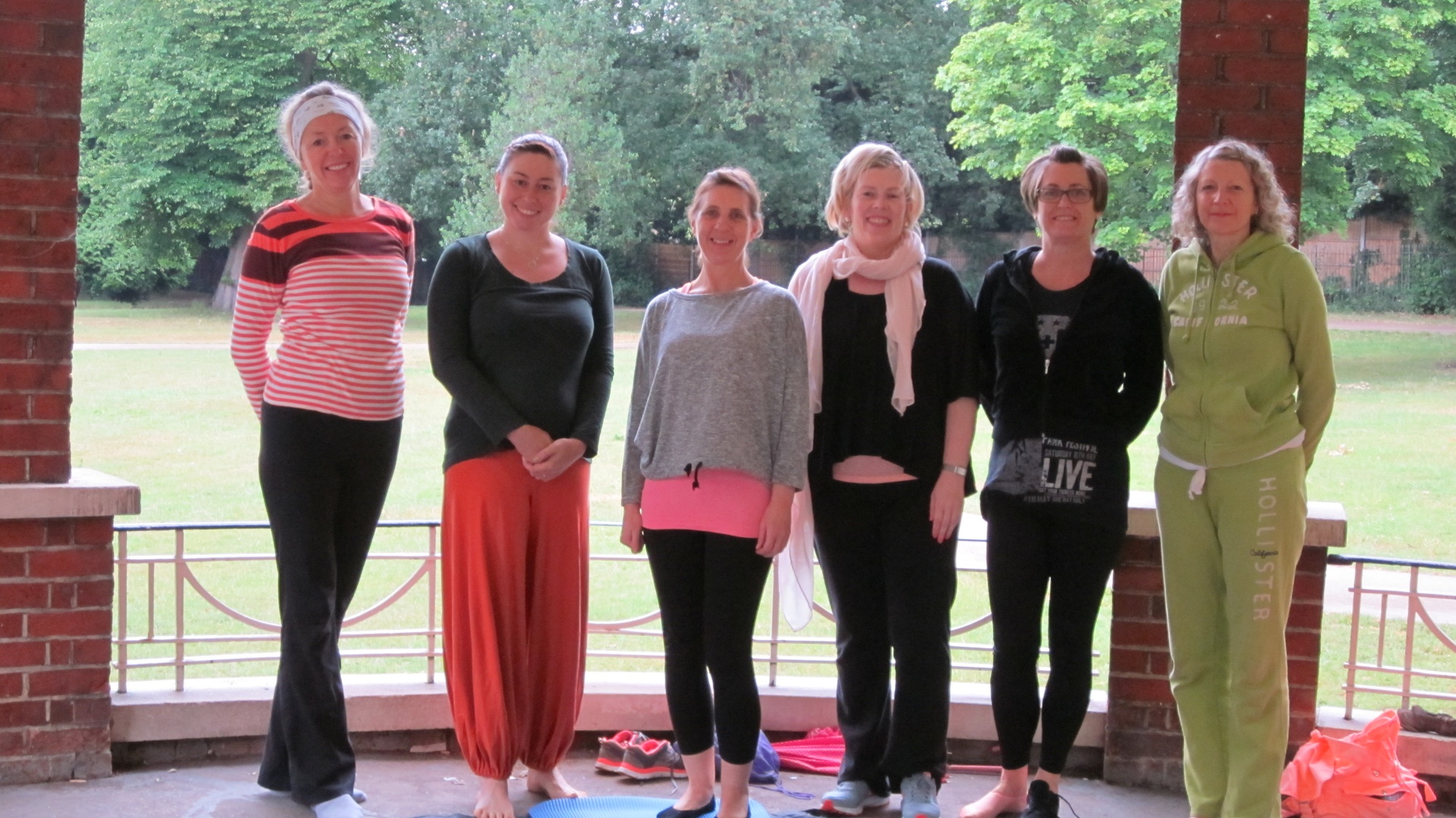 Categories: None